Click on Links masthead to clear previous query from search box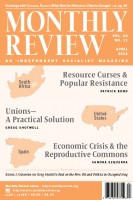 By Pierre Rousset
March 18, 2008 -- The demonstrations which began on March 10, 2008, in Tibet, and which turned into riots since March 14, are remarkable both for their breadth and their radicalism. Far from being confined to the capital, Lhasa, they have spread to the bordering provinces of China, where communities of Tibetans reside: witnesses report important mobilisations in Qinghai, Gansu, Sichuan.
The emergence of the Left party (Linkspartei) in Germany is the most significant development of a new political party to the left of social democracy in decades in Europe. The formation of the Left party coincided with the anti-G8 mobilisation in Germany a year ago. It was followed by a startling rise in the opinion polls, and political break-throughs in West Germany, building on its political base in East Germany and the old Party of Democratic Socialism (PDS).
A forum sponsored by Socialist Project (www.socialistproject.ca) and Socialist Voice (www.socialistvoice.ca).
Part 1: Introduction by Greg Albo.