Click on Links masthead to clear previous query from search box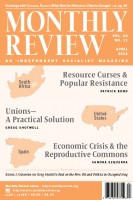 'Revolutionary Activism in the 1950s & 60s' launched in Toronto (videos)
Introduction by Greg Albo and moderated by Carolyn Egan.
June 26, 2014 -- Left Streamed -- Ernest Tate's two-volume Revolutionary Activism in the 1950s & 60s was launched in Toronto on June 11, 2014. Presentations by:
Chris Schenk teaches labour studies at University of Toronto
Richard Fidler blogs at Life on the Left
Bryan Palmer is the Canada Research Chair at Trent University, and editor of Labour/Le Travail
Ernie Tate, author of Revolutionary Activism in the 1950s & 60s
The introduction was published in The Bullet No. 995. Contact bookorders@socialistresistance.org to place your order.
Read more on this important book on the history of the revolutionary socialist movement in Canada and Britain HERE. You can can read excerpts for the book HERE.