Click on Links masthead to clear previous query from search box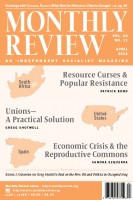 New Palestine solidarity journal: Jafa -- A Bulletin in Solidarity with Palestinian Workers and Unions
Labour for Palestine (Canada) is proud to launch:
Jafa -- A Bulletin in Solidarity with Palestinian Workers and Unions

As an initiative coming out of the first Labour for Palestine conference, held in Toronto May-June 2008, we are pleased to bring you the first issue of Jafa: A Bulletin in Solidarity with Palestinian Workers and Unions.
Jafa will be published quarterly and aims to bring together news and analysis on the situation of Palestinian workers and unions wherever they are -- in the West Bank and Gaza Strip, citizens of Israel, refugee camps and across the diaspora.
We stand in solidarity with the 2005 call from Palestine for a campaign of boycott, divestment and sanctions against Israeli apartheid. This call was signed by all major Palestinian trade union federations, including the Palestinian General Federation of Trade Unions.
Jafa takes its name from the Arabic acronym for the Palestinian Arab Workers Society (Jame'yat Alomal Al Falestiniya Alarabiya), the first Palestinian labour federation founded in Haifa in on March 21, 1925. As part of our mandate, we hope to help in the rediscovery of the history of Palestinian trade unionism and workers' struggles in the region.
The first issue includes articles on the deaths and harassment of Palestinian workers in the West Bank, Palestinian date-pickers in the Jordan Valley, the Palestinian Reform and Development Plan and updates on solidarity initiatives globally.
We encourage you to download Jafa at www.caiaweb.org and take copies to labour events, union offices and your workplace. Bulk hard copies can be ordered for a small cost from labour@caiaweb.org
We also encourage submissions, letters from rank-and-file workers and unionists across the globe.

In solidarity,
Labour for Palestine, Toronto
labour@caiaweb.org