Click on Links masthead to clear previous query from search box

Black Lives Matter
"We fight for our collective liberation because we are clear 

that until black people are free, no one is free." 

From Black Lives Matter statement after Donald Trump's election victory.

By Malik Miah

December 16, 2016 — Links International Journal of Socialist Renewal — So much is said about why Donald Trump won the presidency, and the anger of the white working class. White supremacists are overjoyed by his victory. White Americans who believed that they had suffered so-called "reverse discrimination" from Blacks, Latinos and undocumented immigrants proclaimed the defeat of "identity politics." Many feel confident to strike out verbally and at times physically against Muslims and others.

Much less is written or discussed about the failures of liberalism and the Obama presidency for Blacks and other minorities who voted for Hillary Clinton as a lesser evil.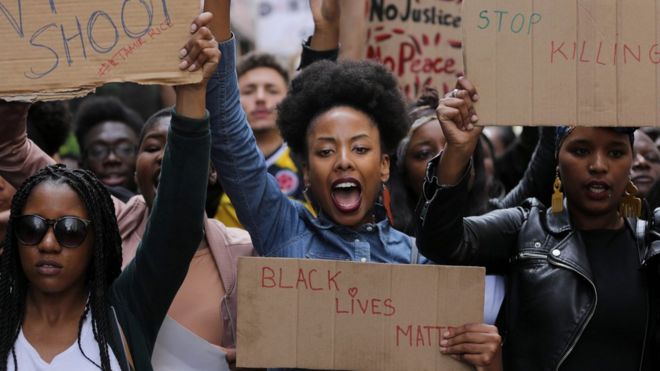 By Malik Miah
While police tactics and accountability measures are being examined, many black people are also questioning their safety and place in society. They worry about the next time they interact with police, and about the difficult conversations they must have with their children.
We're just a bullet away from being a hashtag.
— Mistah F.A.B.
Hearing my son say to the officer, "You shot me," it pierced my heart.
— Wanda Johnson

I'm 61 years old, and I have been stopped by police 53 times in my life.
— John William Templeton

As a physician I watch these videos and I see health care infractions.
— Dr. Tiffany Chioma Anaebere,

I'm not ready to have the conversation with my daughters.

— W. Kamau Bell
The San Francisco Chronicle, July 31, 2016