class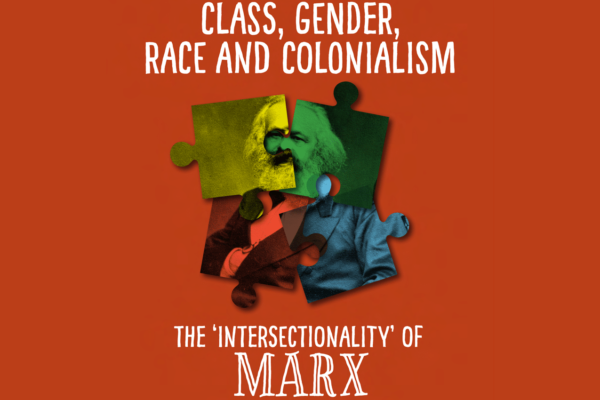 By Kevin B. Anderson
March 5, 2021 — Links International Journal of Socialist Renewal reposted from MROnline — It is clear today that the emancipation of labour from capitalist alienation and exploitation is a task that still confronts us. Marx's concept of the worker is not limited to European white males, but includes Irish and Black super-exploited and therefore doubly revolutionary workers, as well as women of all races and nations. But, his research and his concept of revolution go further, incorporating a wide range of agrarian non-capitalist societies of his time, from India to Russia and from Algeria to the Indigenous peoples of the Americas, often emphasising their gender relations. In his last, still partially unpublished writings, he turns his gaze Eastward and Southward. In these regions outside Western Europe, he finds important revolutionary possibilities among peasants and their ancient communistic social structures, even as these are being undermined by their formal subsumption under the rule of capital. In his last published text, he envisions an alliance between these non-working-class strata and the Western European working class.
By Jeremy Gong and Eric Blanc

September 7, 2018 — Links International Journal of Socialist Renewal reposted from The Call — Marxists have long understood that the workplace is the primary strategic site of class struggle, and that class struggle is essential for cohering a radicalized working-class majority with the capacity and will to overthrow capitalism in favor of socialism. At the same time, Marxists recognize our moral responsibility to oppose — and the strategic necessity to fight — all forms of exploitation and oppression.

In the United States today, a revitalized socialist Left is giving these questions of strategy new importance and prompting people across the political spectrum to more clearly articulate a position toward the respective roles of race and class in their politics.