Click on Links masthead to clear previous query from search box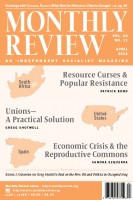 Communal Councils
Faces from the Comuna `Renacer del Sur'. Photos by Peter Boyle.
By Peter Boyle
August 20, 2009 -- At the base of the Bolivarian revolutionary process in Venezuela are some 30,000 communal councils. These are pictures of some of the people active in communal councils in poor barrios (neighbourhoods) in the south of the city of Valencia. They were taken in November 2008 when members of the Australian-Venezuela Solidarity Netwok brigade were hosted by the Comuna ``Renacer del Sur'' (Rebith of the South Commune).
Daniel Sanchez, a leader of the Rebirth of the South Commune, and Yoly Fernandez, a community organiser in Mission Mercal, Venezuela's subsidised food program, are touring Australia in August and September to explain how "people's power" is transforming their country and creating a new socialism of the 21st century.
* * *
A communal council meeting in the community of Andres Eloy Blanco, state of Zulia, Venezuela.
By Marta Harnecker, translated by Coral Wynter and Federico Fuentes
Closing lecture given at the XXVI Gallega Week of Philosophy, Pontevedra, April 17, 2009.
``Either we invent or we err''
-- Simon Rodriguez