Click on Links masthead to clear previous query from search box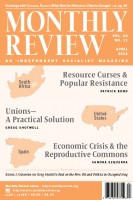 US imperialism
Joint statement by the
Palestine Solidarity Committee
(South Africa) and the
Congress of South African Trade Unions
January 20, 2009 -- In a few hours, Barack Hussein Obama will be sworn in as president of the United States of America, the largest and most powerful empire in recorded history. His inauguration comes at the end of a long and hard election campaign which rode on his campaign promise of ``Change'', a promise which captured the imagination of his voters and of people across the world. The change that Obama promised -- for the people of the United States and for the rest of the world -- is welcomed for the break that it suggests with the depraved capital-centred and imperialist policies of the George Bush administration.
We are confident that Obama will make some changes. We welcome his commitment to closing down Guantanamo Bay prison, an institution which makes a mockery of international law and human rights, and his commitment to eliminate torture techniques as a form of interrogation. We welcome his commitment to withdrawing troops from Iraq. We welcome his commitment to ensuring that the state, in the US, improves the health care provisions to its people. Our concern, however, is about those things that Obama is determined not to change.
What won't change?
Obama's intention to increase military personnel in Afghanistan and continue the military occupation of the country reflects both a commitment to sustaining an imperial agenda and a disrespect for the lives and choices of people in the Global South.