far-right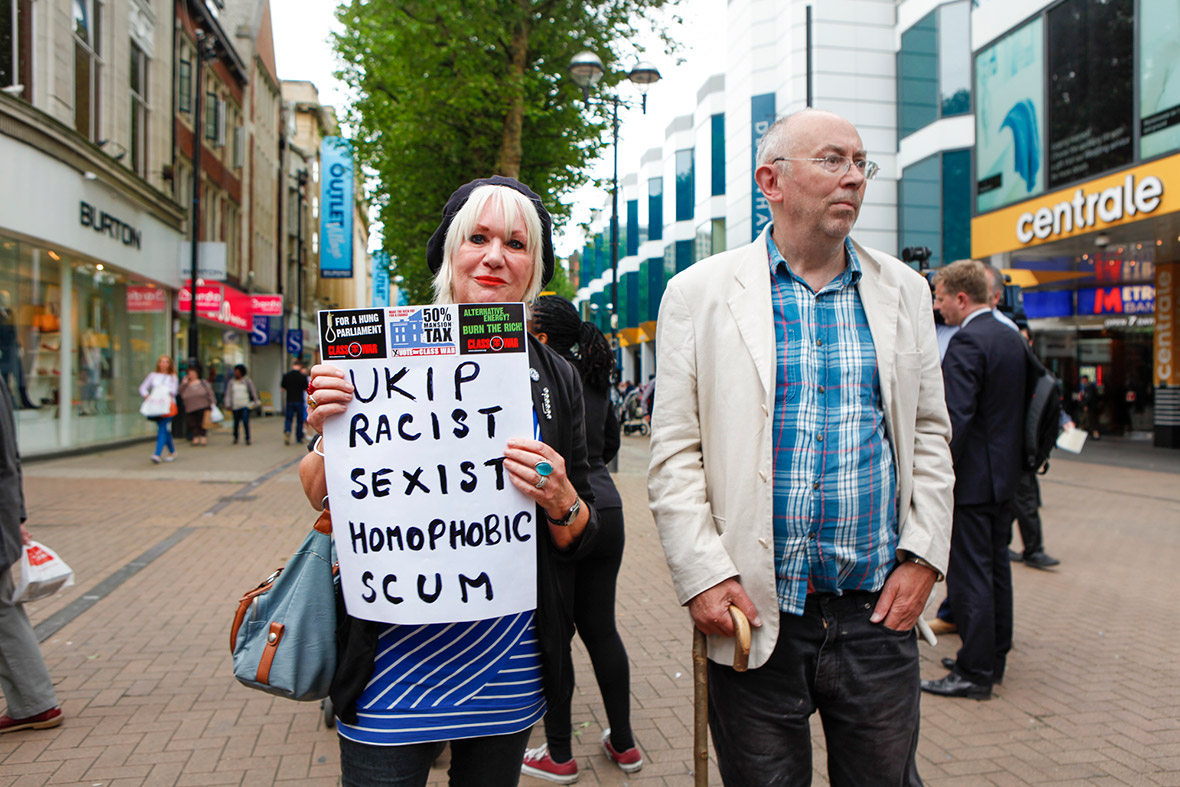 By Liam Mac Uaid
May 24, 2014 -- Socialist Resistance -- From the coverage of the English local election results and the relentless Nigel Farage mania you would think that the United Kingdom Independence Party (UKIP) had romped to first place with the Conservative Party (Tories) a close second. You'd also be forgiven for thinking that the Labour Party had received a hammering and the Liberal Democrats (Lib Dems) don't exist. The main story in most of the press, from the BBC to the Daily Telegraph, is that Labour is in crisis as a result of the election.
Yet what actually happened was that it was the two parties of Britain's coalition government -- the Tories and the Liberal Democrats -- that have been hammered. Labour's result reflects the party's polling figures over the last few months. It would have made them the largest party in parliament if repeated in a general election, though just short on an overall majority.
May 25, 2014 -- Links International Journal of Socialist Renewal is translating and posting the following article in the interests of providing information and promoting discussion. It is provides an important contribution to understanding the character and direction of the popular rebellion against austerity that has arisen in eastern Ukraine following the overthrow of the Ukraine government and President Viktor Yanukovych in late February 2014.
A rightist governing regime came into power in Kyiv [Kiev] following that overthrow. The regime includes significant representation from fascist and other far-right groups. It has launched a civil war against eastern Ukraine and is severely curtailing political freedom in the rest of the country, including through the use of violence against left and progressive political movement. The regime is wholly committed to a pro-austerity program that the US and European powers are seeking to impose on the people of Ukraine.