Andalusia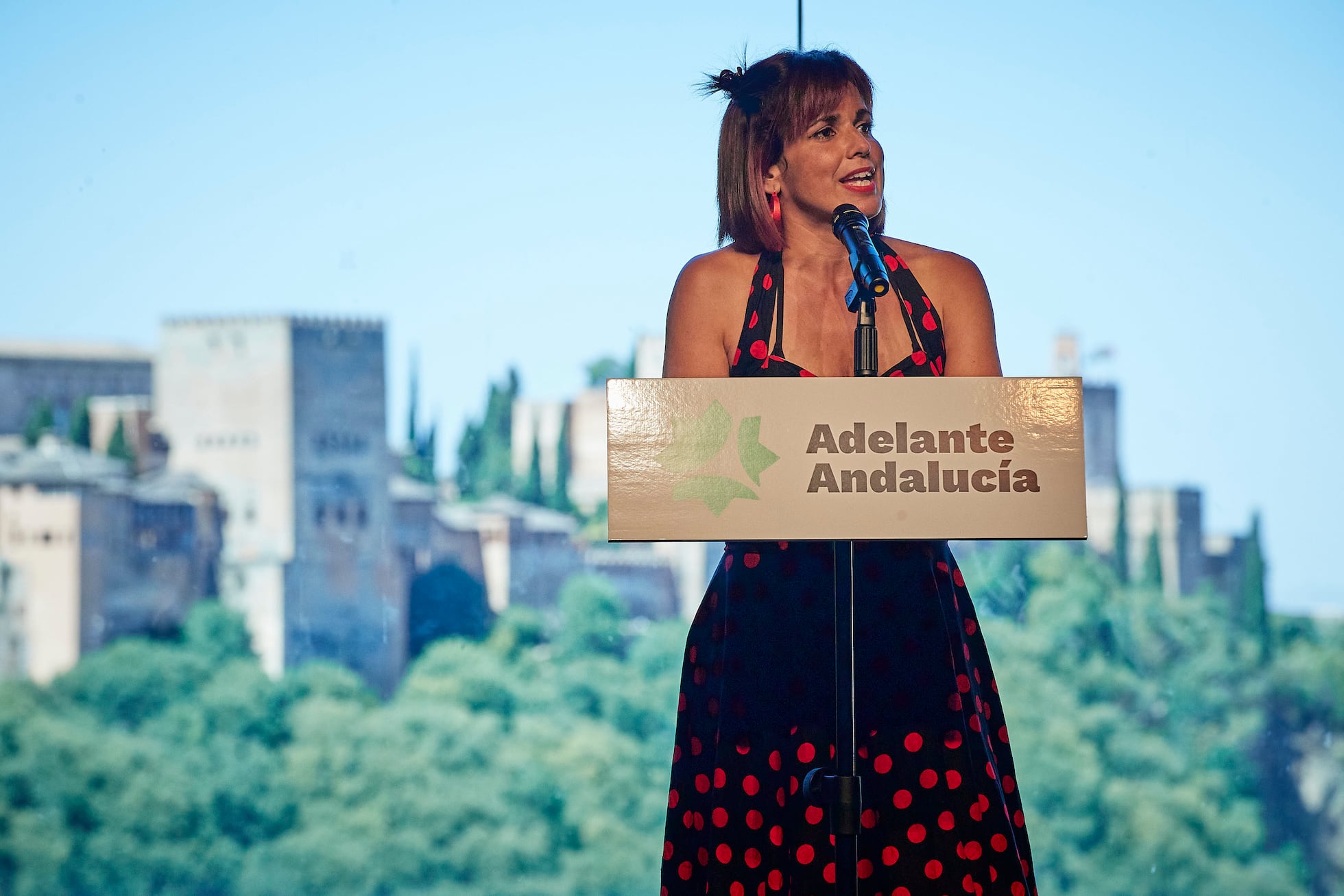 By Dick Nichols
July 21, 2021 — Links International Journal of Socialist Renewal — On June 26, in a theatre with a panoramic view of Granada's Alhambra, the refoundation congress took place of Forward Andalusia, a political force with the ambition to be "an instrument for the emancipation of the Andalusian people" (words of newly elected spokesperson Teresa Rodríguez). The congress adopted three documents, on political line, feminism and organisation, completing a six-month-long reconstruction of Forward Andalusia as common home of the Andalusist left.
Launched last December by the coalition's four affiliate organisations — Andalusian Spring (PA), Andalusist Left (IA), Defending Andalusia (DA) and Anticapitalists Andalusia — this process took the form of a "bottom-up" public discussion called "Andalusia Doesn't Surrender!" Over 2000 participants across the eight provinces of Spain's southernmost mainland region got involved in the exchange, which took place in 26 local organising centres. 
By Dick Nichols 
January 3, 2021 — Links International Journal of Socialist Renewal — On the morning of October 27, Maribel Mora, representative on the Parliament of Andalusia's speakership board of radical left coalition Forward Andalusia, got a nasty surprise: minutes before the board was due to meet in the capital Sevilla, Inmaculada Nieto, spokesperson for the coalition's parliamentary caucus, rang Mora to say that she would be asking the board to expel eight MPs from their 17-member group for being "defectors". If most MPs from the other parties on the board voted for expulsion, the eight Forward Andalusia representatives would be reclassified as "unassigned".