Click on Links masthead to clear previous query from search box

Lenin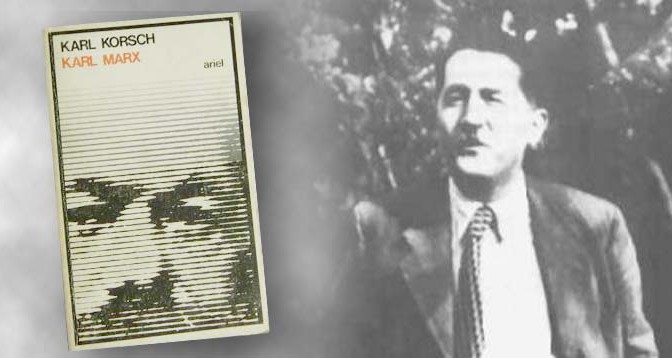 By Doug Enaa Greene

January 25, 2018
—

Links International Journal of Socialist Renewal

—

When Karl Korsch is remembered, he is generally alongside Georg Lukács and Antonio Gramsci as one of the founders of "Western Marxism". Western Marxism is typically viewed as a diverse trend that focuses more on issues of culture and ideology instead of political economy, and eschews political engagement. It is certainly the case that most of what we understand by Western Marxism, notably the Frankfurt School, falls under that broad definition.

After the Bolshevik Revolution of 1917, Korsch believed that Marxism needed to be restored as a revolutionary philosophy. Korsch wrote his most famous work, Marxism and Philosophy, in 1923 when he was a leader in the Communist Party of Germany. Far from being a Western Marxist, Korsch like Gramsci and Lukács, is better characterized as a "Philosophical Bolshevik" who was committed to the theory and practice of socialist revolution.
In March 1917 Alexandra Kollontai, then in Oslo, provided a link between Lenin,
still in Switzerland, and the Bolsheviks in Russia.
By Lars Lih

June 26, 2017  — Links International Journal of Socialist Renewal reposted from John Riddell's Marxist Essays and Commentary website — The standard "rearming the party" interpretation of Bolshevism in 1917 is a gripping and highly dramatic narrative that goes something like this: Old Bolshevism is rendered irrelevant by the February revolution, the Russian Bolsheviks flounder until Lenin returns home and rearms the party, and the party is subsequently divided over fundamental issues throughout the year. Party unity is restored—to the extent that it was restored—after the other leading Bolsheviks cave in to Lenin's superior force of will. Only by these means was the party rearmed by a new strategy that proclaimed the socialist nature of the revolution—an essential condition for Bolshevik victory in October.