United States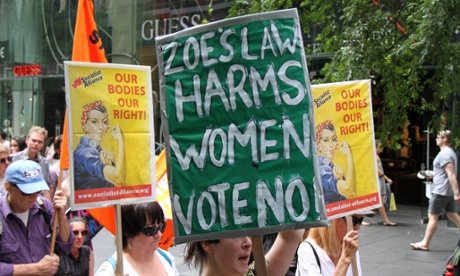 By Pat Brewer
April 8, 2014 -- Links International Journal of Socialist Renewal -- The New South Wales (NSW) parliament is due to debate the final passage of the anti-woman legislation known as "Zoe's law" [Crimes Amendment (Zoe's Law) Bill 2013]. Originally introduced by the far-right Christian Democratic Party's Fred Nile in the upper house (Legislative Council) and later taken up by Liberal Party MP Chris Spence in the lower house (Legislative Assembly), where it has already passed, it has yet to be voted on by the Legislative Council. As yet it has not been scheduled for a vote but it is likely to pass given the support it has among many members from both major parties, the Liberal Party and the Australian Labor Party.
Doug Enaa Greene in discussion with historian Jeffrey B. Perry (above).
February 20, 2014 -- Links International Journal of Socialist Renewal -- Hubert Harrison (1883-1927) was an immensely skilled writer, orator, educator, critic and political activist who, more than any other political leader of his era, combined class consciousness and anti-white-supremacist race consciousness into a coherent political radicalism.
The St. Croix, Virgin Islands-born and Harlem-based Harrison profoundly influenced "New Negro" militants, including A. Philip Randolph and Marcus Garvey, and his synthesis of class and race issues is a key unifying link between the two great trends of the African American liberation movement: the labour and civil rights-based work of Martin Luther King Jr. and the race and nationalist work associated with Malcolm X.
Harrison played unique, signal roles in the largest class radical movement (socialism) and the largest race radical movement (the New Negro/Garvey) movement of his era. He was the foremost Black organiser, agitator and theoretician of the Socialist Party of New York, the founder of the "New Negro" movement, the editor of the Negro World and the principal radical influence on the Garvey movement.