Click on Links masthead to clear previous query from search box

Eastern Europe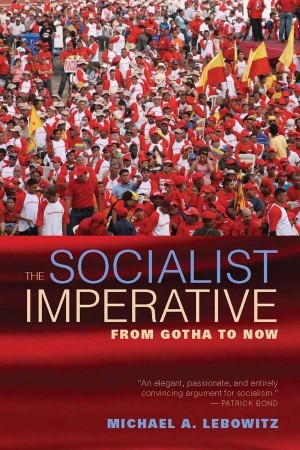 The Socialist Imperative: From Gotha to Now
By Michael A. Lebowitz
New York: Monthly Review Press, 2015.
264 pages
For more by or about Michael Lebowitz, click HERE. For more by Doug Enaa Greene.

Review by Doug Enaa Greene

July 28, 2015 – Links International Journal of Socialist Renewal -- Those who open Michael Lebowitz's new book, The Socialist Imperative, will find something far different and refreshing than the old apologetic Soviet manuals on the smooth workings of a planned economy. What they will discover is a collection of writings inspired by Lebowitz's lifetime of activism and profound solidarity with the oppressed and exploited under capitalism and his revolutionary vision of how to build a socialist alternative.