Scott McLemee
CLR James.
A report delivered by C.L.R. James in presenting the draft resolution on the Negro Question to the Thirteenth Convention of the Socialist Workers Party (US), July 5, 1948; introduction by Scott McLemee. Text from International Socialist Review

* * *
ORIGINALLY PRESENTED as a speech to an audience of socialists in the early days of the Cold War, "The Revolutionary Answer to the Negro Problem in the United States" is undoubtedly one of the best-known writings by C. L. R. James from his long study of American politics and culture. It appeared almost exactly ten years after the publication of his book The Black Jacobins: Toussaint L'Ouverture and the San Domingo Revolution (1938). And like that great account of the Haitian liberation struggle, it has earned its place in the classical Marxist tradition as a forceful and incisive treatment of racial oppression, mass action, and revolutionary social change.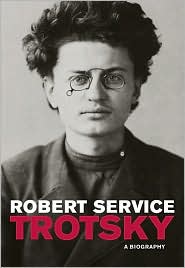 [For more articles on Trotsky at Links International Journal of Socialist Renewal, click HERE.]
By Scott McLemee
July 8, 2011 -- Inside Higher Ed, posted at Links International Journal of Socialist Renewal with the author's permission -- Every so often, one scholar will assess another's book so harshly that it becomes legendary. The most durable example must be A.E. Housman, whose anti-blurbs retain their sting after a century and more. Housman is best-known for the verse in his collection A Shropeshire Lad (1896). But classicists still remember his often pointed reviews of other philologists' editions of ancient poetry, and can sometimes quote snippets from memory.
"When I first open an edition of Persius," he writes in one of them, "I turn to VI 51 to see if the editor knows what part of speech adeo is. I regret to say that Mr. Summers thinks it is a verb." Or consider the following line, which kills two dons with one stone: "I imagine that Mr. Buechler, when he first perused Mr. Sidhaus's edition of the Aetna, must have felt something like Sin when she gave birth to Death."