William Morris
Lucy Parsons, 1930: "I have seen many movements come and go. I belonged to all of those movements. I was a delegate that organized the Industrial Workers of the World. I carried a card in the old Socialist Party. And now I am today connected with the Communists."
By Keith Rosenthal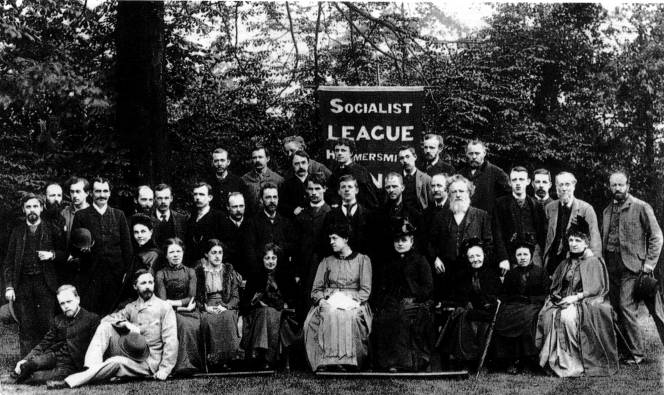 The Hammersmith Branch of the Socialist League, William Morris is fifth from the right in the second row.
By Graham Milner
With some great revolutionary figures in world history, and in international labour history in particular, it has been found necessary for historians or biographers to dig out their subjects from beneath "a load of calumny and oblivion", "a mountain of dead dogs".[1] With others, however, a different problem exists. Lenin pointed to this when he wrote that the ruling classes, following upon the deaths of great revolutionaries, often attempt -- after having met the ideas and actions of such men and women during their lifetimes with "furious hatred ... and slanders" -- to turn them into "harmless saints ... by way of `consolation' to the oppressed ... while at the same time emasculating and vulgarising the real essence of their revolutionary theories and blunting their revolutionary edge".[2]