National League for Democracy (Burma)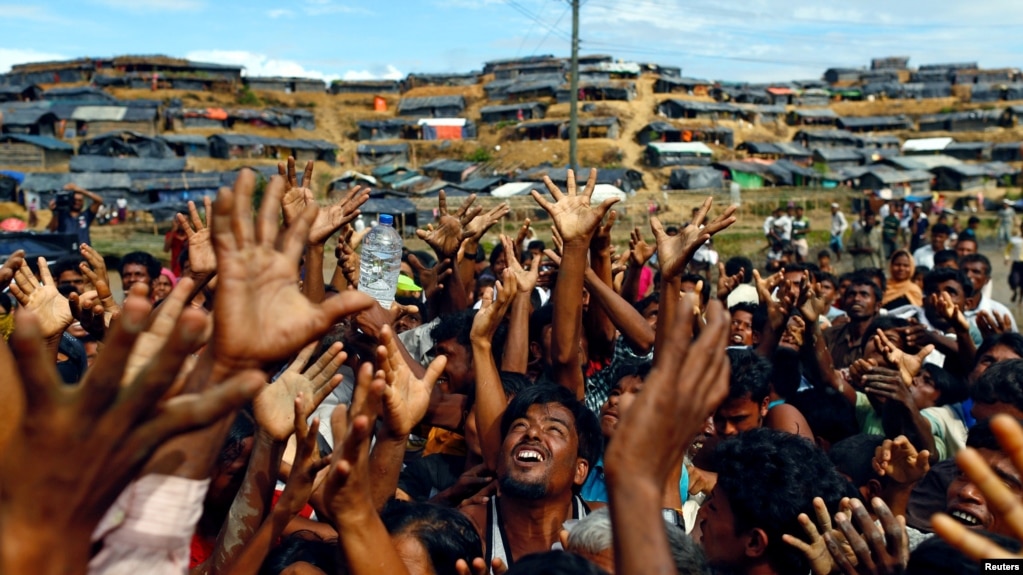 By Lionel Bopage

October 19, 2017
— 

Links International Journal of Socialist Renewal

 

—

The Rohingya are the world's largest stateless community. Most of them live in the western coastal state of Rakhine, one the poorest states in Myanmar. The majority of the Rohingya are Muslims and have for centuries lived in the majority Buddhist Myanmar. The Rohingya speak Rohingya or Ruaingga, a dialect that is distinct from other dialects spoken in Rakhine State and Myanmar. They are not considered one of the country's 135 official ethnic groups and have been denied citizenship in Myanmar since 1982, which has effectively rendered them stateless. Since August 2017, more than half a million Rohingya have fled from Myanmar to Bangladesh alone.
Aung San Suu Kyi.
By Giles Ji Ungpakorn, Turn Left Thailand
April 3, 2012 -- Links International Journal of Socialist Renewal -- Elections under capitalist democracy never lead to state power changing hands because many important elements of the capitalist state are not subject to elections or even accountability. For example, we never get to elect capitalists who make important investment decisions that affect millions of peoples' lives. In addition to this, judges, military and police commanders, top civil servants and those who control the media are never elected. But that does not mean that we should ignore elections.
Elections are important political events that can be used to advertise policies, can often give encouragement and can be used to mobilise activists outside parliament. For these reasons the elections in Burma in early April were extremely important for the democratic movement. They were an opportunity for thousands of Burmese, and other nationalities in the country, to show their dissatisfaction and opposition to the military dictatorship by voting for Aung San Suu Kyi's National League for Democracy (NLD) and other opposition and ethnic parties.