Click on Links masthead to clear previous query from search box

Podemos
By Dick Nichols

May 31, 2017 — Links International Journal of Socialist Renewal — The plan had seemed so well organised. Its first stage was successfully executed on October 1 last year when the ruling elite in the Spanish Socialist Workers Party (PSOE) got the party's 250-strong Federal Political Committee (FPC) to force the resignation of general secretary Pedro Sánchez (see account here).

Sánchez's crime had been his refusal, after the inconclusive June 26 general election last year, to allow the formation of a minority People's Party (PP) government through PSOE abstention. He had also proposed to have this refusal put to the PSOE membership for endorsement and to have a new primary for the position of general secretary.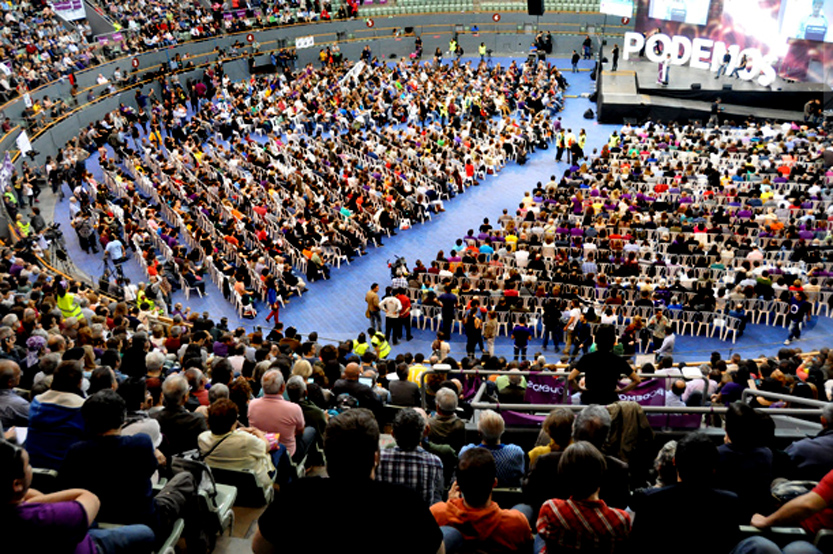 By Dick Nichols
March 11, 2017 — Links International Journal of Socialist Renewal — In the end the close result that participants and commentators alike were expecting never happened: at the second congress ("citizens' assembly") of the radical Spanish anti-austerity party Podemos, held in Madrid on February 11-12, the proposals and candidate list of outgoing general secretary Pablo Iglesias easily defeated those of outgoing political secretary Iñigo Errejón.