Click on Links masthead to clear previous query from search box

Mexico
Photos and text by David Bacon
Mountain View, California, May 20, 2008 -- Silicon Valley janitors, mostly immigrants from Mexico and Central America, walked out of Cisco Systems and Yahoo buildings in the first day of a Bay Area-wide strike intended to force building service contractors to sign a new agreement with their union, Service Employees Local 1877.
Photographs and captions by David Bacon
San Diego, California -- March 31, 2008 -- Isaias, Alvino and Porfirio, three Mixtec men from Etla, a town in Oaxaca, Mexico, live in the Los Peñasquitos canyon on the north edge of San Diego. They work as day labourers and farm workers -- wherever they can find work.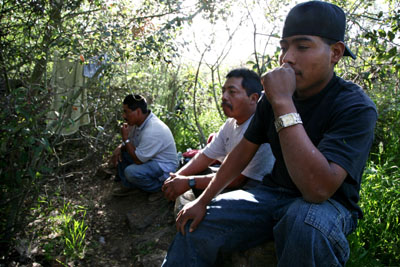 Isaias stands next to the place where he sleeps.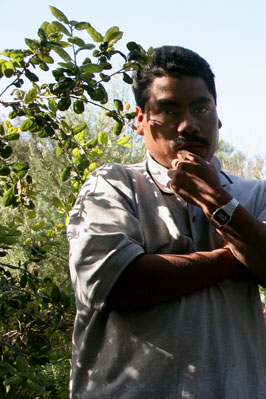 By
Phil Hearse
The left in Mexico is a huge and incredibly diverse phenomenon and one which is potentially extremely powerful. It encompasses tens of thousands of tenacious, devoted and often very brave men and women, fighting against a state which, despite the democratic space created in the past 20 years, still routinely responds to its worker and peasant opponents with disappearances, assassinations, imprisonment and torture. Every critical point made here has to be seen against that background.