Click on Links masthead to clear previous query from search box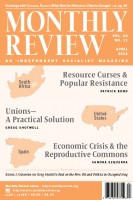 Marta Harnecker
The following article is the Foreward to the July-August 2010 issue of the US socialist magazine Monthly Review, which features Marta Harnecker's "Latin America and Twenty-First Century Socialism: Inventing to Avoid Mistakes". Bellamy Foster will be a feature speaker at the Climate Change Social Change conference, to be held in Melbourne, November 5-7, 2010.
* * *
I'm certain that this process is irreversible. This movement of change, of restructuring, of revolution, will not be stopped.

—Hugo Chávez, 20021
By John Bellamy Foster
Bolivians mobilise. ``If our government officials are to be wise, they must be pushed by popular initiatives so that the people can feel they are doing it themselves. The state's paternalism, in building socialism, may help at first, but we must create popular protagonism.'' Photo by Ben Dangl.

Marta Harnecker interviewed by Edwin Herrera Salinas, for the Bolivian newspaper La Razón. Translation by MRZine's Yoshie Furuhashi. Posted at Links International Journal of Socialist Renewal with permission