Click on Links masthead to clear previous query from search box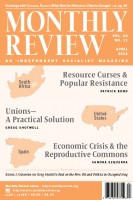 US imperialism
By Norm Dixon
May 5, 2004 -- Even while working people were still coming to terms with the shock of witnessing the unimaginable and traumatic collapse of the World Trade Center, top US officials were describing this mass-murder of 3000 people as "an opportunity", recent books by government "insiders" and Washington Post assistant managing editor Bob Woodward have revealed.
As the country went into mourning, Bush's war cabinet quickly began to coolly debate just how soon it could get away with shifting the enemy in its coming "war on terrorism" to Iraq, a country that had absolutely nothing to do with the attacks.
In the days that followed September 11, 2001, the US rulers immediately recognised that those awful acts of mass murder had provided them with a golden opportunity to achieve the US capitalist ruling class' long-held objective of unchallenged world domination — the "American century" it predicted was at hand at the end of World War II.
`Topic A'
In January, Pulitzer Prize-winning journalist Ron Suskind's The Price of Loyalty: George W. Bush, the White House and the Education of Paul O'Neill was published. O'Neill, a former CEO of the giant Alcoa corporation, was Bush's treasury secretary until December 2002, when he was sacked.