Click on Links masthead to clear previous query from search box

Links International Journal of Socialist Renewal
seeks to promote the exchange of information, experience of struggle, theoretical analysis and views of political strategy and tactics within the international left. It is a forum for open and constructive dialogue between active socialists from different political traditions. It seeks to bring together those in the international left who are opposed to neoliberal economic and social policies, and reject the bureaucratic model of "socialism" that arose in the Soviet Union, Eastern Europe and China.
Inspired by the unfolding socialist revolution in Venezuela, as well as the continuing example of socialist Cuba, Links International Journal of Socialist Renewal is a journal for "Socialism of the 21st century", and the discussions and debates flowing from that powerful example of socialist renewal.
Links is also proud to be the sister publication of Green Left Weekly, the world's leading red-green newspaper, and we urge readers to visit that site regularly.
Please explore Links and subscribe (click on "Subscribe to Links" or "Follow Links on Twitter" in the left menu). Links welcomes readers' constructive comments (but please read the "Comments policy" above).
This site is best viewed with the Firefox internet browser.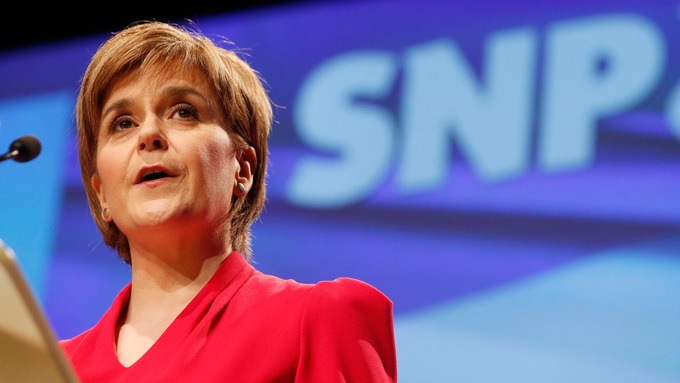 SNP leader Nicola Sturgeon.
By Murray Smith
June 4, 2015 – International Viewpoint, submitted to Links International Journal of Socialist Renewal by the author -- The day after the May 7 Westminster [British] general election, George Kerevan, newly elected Scottish National Party MP for East Lothian, was walking through his constituency. He was approached by a group of young working-class women who recognised him, proudly declared that they had all voted SNP and wanted to take "selfies" with him. When Kerevan asked why, they replied "because this is history".
They were of course right. The day before the SNP had taken 56 of the 59 seats in Scotland, leaving the Conservative, Liberal Democrat and Labour parties with one each.
US Secretary of State John Kerry with Russia's President Vladimir Putin in Sochi, May 15, 2015.
For more on the political situation in Ukraine. For more by Boris Kagarlitsky, click HERE.
By Boris Kagarlitsky, translated by Renfrey Clarke
June 4, 2015 – Links International Journal of Socialist Renewal -- On May 23, 2015, Aleksey Mozgovoy, the most popular, authoritative and independent of the Novorossiya militia commanders, was assassinated. Together with the "Spectre" Brigade which he led, Mozgovoy a few days earlier had taken part in an Antifascist Forum with left organisations from a number of European countries.
Mozgovoy was killed by an unknown group of assassins, but it is obvious that his removal from the scene differs little from the revenge meted out recently to another Novorossiya field commander, who went under the nom-de-guerre of Batman. In this earlier case, responsibility for the killing was openly assumed by the official Lugansk authorities.